How can I find a top Spider Vein Treatment Clinic near me in San Diego?
Do you have spider veins visible at the surface of your skin? These may be red, blue or purple in appearance and often resemble a spiders web, hence the name.
As spider veins often develop as a result of underlying venous insufficiency, or vein disease, it is important to get them checked out by a vein doctor as soon as possible. Vein doctors at a top San Diego vein clinic will be able to diagnose the root cause of your vein disease and offer you a suitable, minimally invasive spider vein or varicose vein treatment.
So, how do you go about finding a top spider vein center near me in San Diego?
Conduct an initial online search to find a list of potential vein centers in San Diego. Searching for "spider vein treatment clinic near me in San Diego" should provide you with a good starting point.
Suss out the qualifications and credentials of the vein doctors to ensure that they are board certified and have the highest level of training and experience.
Make sure that your shortlisted vein clinics offer minimally invasive treatments for spider veins and varicose veins. .
What are the vein clinic's facilities like? Do they offer the latest state-of-the-art technology and equipment? Are the facilities clean and comfortable?
Are the staff at the vein center friendly and approachable, with a compassionate manner?
Check to see whether the vein clinic has a good online presence. The online presence of a vein clinic can often indicate the quality of the clinic in general. You should be able to easily access the clinic's contact details and find further information about their doctors and facilities online.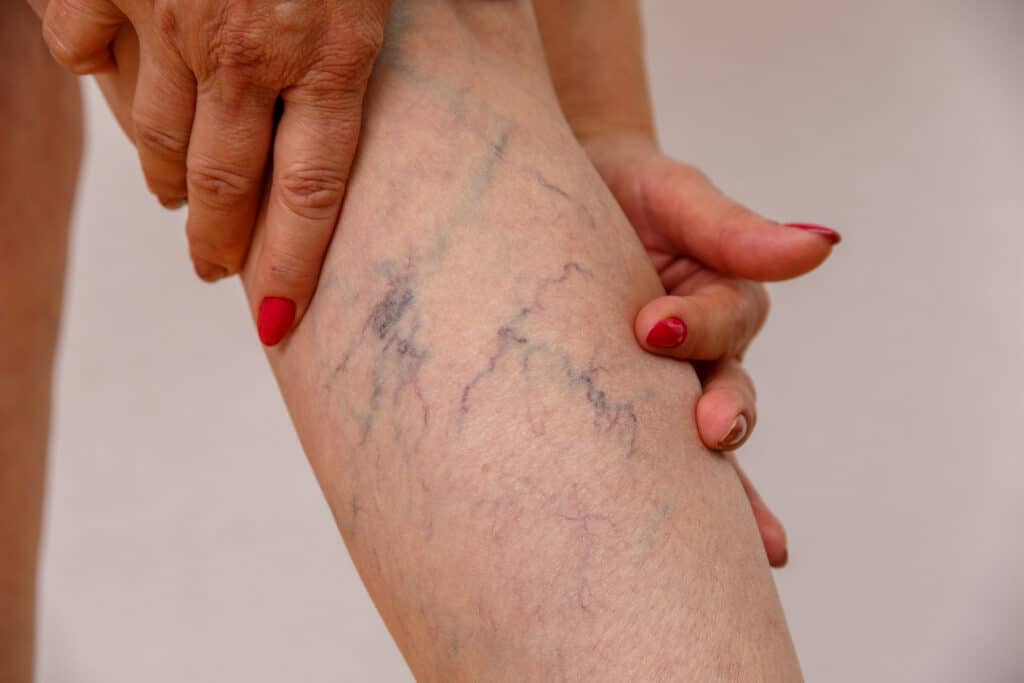 How can I find a top Vein Doctor near me in San Diego?
The most important thing to consider when choosing a vein center is the standard of the spider vein doctors that are based there.
Your chosen spider vein Dr should be highly qualified, with plenty of experience at performing minimally invasive vein treatments and using ultrasound techniques to diagnose underlying venous diseases. You will probably be able to find out lots of insightful information about a vein doctor using their clinic's website and social media platforms.
Look out for details of the vein doctor's qualifications and board certification as well as their past experience. Check to see whether they studied at a prestigious institution, such as Harvard Medical School. Also, have a read through their online patient reviews and testimonials. These real-life reflections of a patient's experience can be an excellent source of up-to-date information.
A top vein doctor will be hospitable and friendly. You must feel comfortable asking them any questions that you may have and feel confident that they will provide you with easy to understand information. As your vein treatment must be tailored to meet your individual needs, a good vein doctor will take the time to get to know you, listening carefully to your symptoms and discussing your medical history in detail.
What services does a top Spider Vein Treatment Clinic near me in San Diego provide?
A good spider vein treatment clinic near me in San Diego will offer minimally invasive procedures for the treatment of spider veins and varicose veins. These procedures are easier on the patient, safer and more effective than invasive surgical procedures.
To effectively treat varicose veins and underlying venous insufficiency, a procedure should work to shut down damaged and dysfunctional veins. This will allow blood flow to be rerouted to healthier, fully functioning veins. The best minimally invasive procedures to treat varicose veins and underlying vein disease are radiofrequency ablation (RFA), VenaSeal and Varithena. Laser vein therapy causes more discomfort than RFA and VenaSeal and can be much more costly. It is not typically recommended for the treatment of varicose veins.
If you have spider veins, but no underlying vein disease, then sclerotherapy is the most appropriate choice for their cosmetic treatment.
The best treatment option for you will depend upon a number of different factors, including your age and existing medical conditions and the size and shape of your affected veins. This is why it is important to seek guidance from a highly skilled vein physician so that they can offer you a tailored treatment plan.
Will my insurance plan cover my minimally invasive vein treatment?
Vein specialists at a top spider vein treatment center will be able to guide you through the process of sorting out your medical insurance claims.
You may be wondering which minimally invasive procedures will be covered by your insurance plan. The short answer is that you will get insurance coverage for any minimally invasive vein treatment which is considered to be medically necessary, including radiofrequency ablation, VenaSeal and Varithena. This generally means that if you present with symptoms of vein disease and are diagnosed with underlying venous insufficiency, then your insurance will cover your treatment.
Where sclerotherapy is used as a cosmetic treatment for spider veins, it isn't covered by any insurance plans. Medical insurance also does not typically cover laser treatment.
Schedule a consultation at a top Spider Vein Treatment Clinic near me in San Diego today.
Vein Treatment Clinic is a top spider vein treatment center, offering the very latest minimally invasive vein treatments. Our San Diego clinic is conveniently located near to Torrey Pines Beach state park and the Westfield UTC shopping center.
Schedule an appointment today to find out more information about our leading vein clinic and the vein treatments it can provide you with.