FInding the best Varicose Vein Treatment Clinic near me in San Diego
Are you searching to find the best varicose vein treatment clinic near me in San Diego? There are certain factors that you must consider when choosing the best vein clinic for the treatment of your spider veins and varicose veins. This article will give you an overview of what you should be thinking about when choosing a reputable varicose vein treatment center near me in San Diego.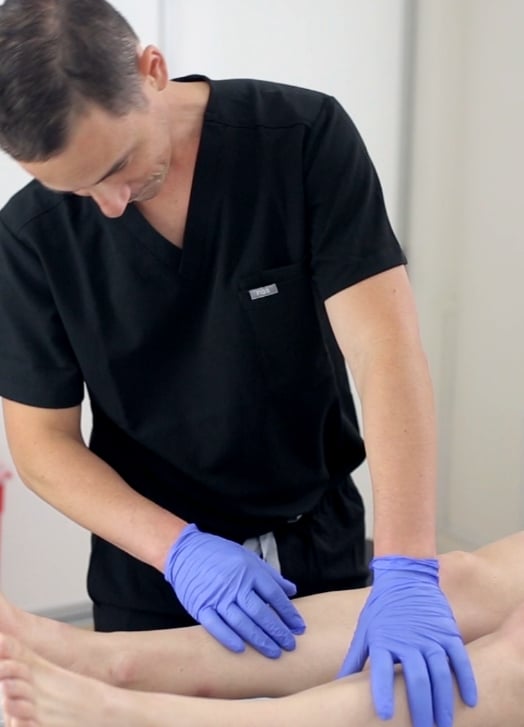 Minimally invasive treatments
In the past, surgical methods such as vein ligation, venous bypass surgery or phlebectomy, were the main option for the treatment of underlying vein disease. As vein care and technology has significantly progressed, we are now able to treat venous disease using advanced, minimally invasive treatments. These treatments include sclerotherapy, radiofrequency ablation, VenaSeal and Varithena. Although it is a minimally invasive procedure, endovenous laser ablation is not typically recommended for the treatment of vein disease. This is because it causes significantly more discomfort than radiofrequency ablation and VenaSeal.
Minimally invasive treatments are not only safer and easier on the patient, they are also more effective than surgical alternatives. You should make sure that your chosen vein clinic offers minimally invasive vein treatments.
State-of-the-art technology
The latest, state-of the-art technologies, such as ClariVein, VNUS and ClosureFast, enable vein doctors to treat underlying vein disease in a minimally invasive way. It is important to choose a vein center which offers minimally invasive treatments using the very latest technology. You should steer clear from vein treatment centers which recommend surgical treatments.
Friendly, approachable staff
Reputable vein clinics will employ staff who are friendly and approachable, putting you at ease and providing the highest standard of customer care. Search carefully for a vein clinic whose staff have a compassionate approach, making sure that they listen carefully to your questions and address any concerns that you may have.
Good online presence
Be sure to check out the online presence of a vein clinic before making your final decision. You can usually find out a lot of information about a vein clinic via their website and social media platforms. You should be able to find out more about the vein doctor's qualifications and credentials, as well as the services that the vein center offers. A vein clinic's website should be both transparent and informative.
Choosing a reputable vein doctor
The most important factor for you to consider is the quality and credentials of the vein doctors practising at a vein clinic. Your first port of call should be reading through a vein clinic's website to find out more information about their vein doctors. Check out their qualifications and experience and find out whether or not they are board certified. Look for varicose vein doctors who have studied at prestigious institutions, such as Harvard Medical School.
While board certification is not an essential requirement for practising vein doctors, it provides you with reassurance of high quality care and adherence to medical best practices. Your varicose vein specialist should also have extensive experience at performing minimally invasive vein treatments and a proven track record of high quality care.
As spider veins and varicose veins typically result from underlying vein disease, it is important that this is efficiently diagnosed before vein treatment is started. For this reason, it is essential that your chosen varicose vein dr is highly skilled and experienced at using ultrasound imaging techniques in the diagnosis of venous disease. This is something that you should enquire about before committing to your treatment.
Search carefully for a vein physician who is compassionate, patient and friendly. Make sure that they listen to you and that you feel comfortable in discussing your concerns with them. They should explain the treatment procedures to you carefully so that you understand what is involved.
What is one of the best Varicose Vein Treatment Clinic near me in San Diego?
Vein Treatment Clinic is one of the best vein centers located in San Diego. The vein doctors at our top San Diego clinic are the nation's leaders in the diagnosis and treatment of vein disease, providing a high standard of expert care.
Dr. Billy Schoenfeld, a Harvard-trained physician, completed his residency at the University of California, San Diego and following this he received advanced fellowship training at the Massachusetts General Hospital in Boston. After completion of his training, he joined the Harvard Faculty, gaining invaluable practical experience. Dr. Schoenfeld is double board-certified in Anesthesiology and Critical Care and has vast experience, treating thousands of patients, using minimally invasive procedures, over the course of his career so far. He is passionate about introducing new therapies to his San Diego clinic, for example, VenaSeal which was recently approved by the FDA.
Dr. Carly Guthrie is also a Harvard trained physician, specialising in the treatment of vein disease and ultrasound-guided vascular therapy. She completed her residency at Harvard's Brigham and Women's hospital and trained in the field of cardiovascular and thoracic diseases and their anesthetic management during an advanced fellowship year. Dr. Carly Guthrie is a multi award winning doctor, recognized as an outstanding clinician during her residency and being elected Chief Resident by her peers and faculty staff while at Harvard.
Schedule an appointment at a Varicose Vein Treatment Clinic near me in San Diego today
Schedule an appointment at Vein Treatment Clinic today, either by giving us a call or booking online. Our clinic offers the very latest minimally invasive treatments, performed by the nation's leading vein doctors. We are based in San Diego, located in an idyllic neighborhood near to both Torrey Pines Beach state park and the Westfield UTC shopping center.