What is ClariVein?
ClariVein is an endovascular technique for the treatment of large, tortuous varicose veins and venous insufficiency. During this procedure, a specialized catheter with a rotating wire tip is inserted into the diseased saphenous vein responsible for your vein problems.
During the ClariVein treatment, your vein doctor will make a small incision on the inside of your leg after applying local anesthesia. The incision will serve as an entry point for the specialized catheter with the rotating tip, which will be inserted, under ultrasound guidance, into the diseased vein. Once activated, the catheter will damage the diseased vein and fuse its walls together, turning it into a hardened tissue eventually absorbed by the body.
This procedure concludes within 30 minutes and doesn't involve any downtime, so you can resume your daily activities immediately.
What is the ClariVein device made of?
The ClariVein device is a small, thin, and tube-like catheter with a rotating wire tip. The catheter is used to deliver sclerosant medicine, which irritates the vein walls and makes them seal shut.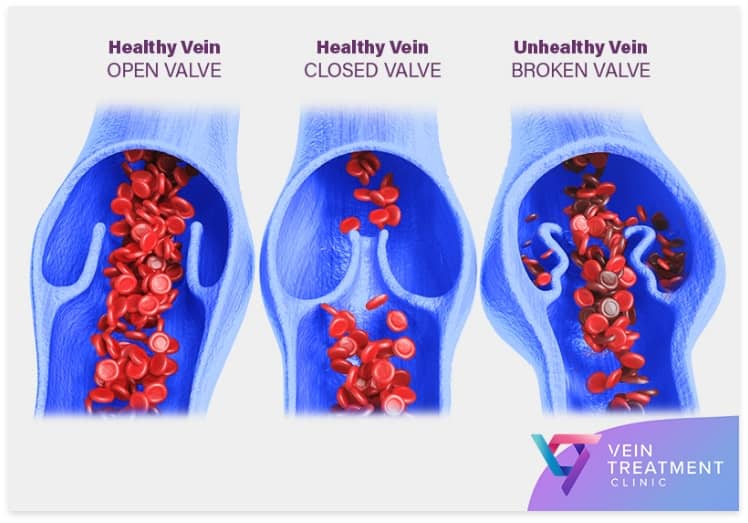 Can ClariVein treat spider veins on the face, hands, and feet?
Yes, ClariVein is a suitable treatment for large, tortuous varicose veins, but not for small varicose veins and spider veins. It's especially unsuitable for spider veins in regions with dense arterial networks, such as the hands, face, and feet. That's because injecting sclerosant into arteries can be dangerous.

What are the Side Effects of ClariVein?
Mild numbness

Mild tingling sensations on the thighs

Skin discoloration (treatable with skin creams)
Mild numbness and tingling sensations are the only common side effects of ClariVein, and they usually dissipate in a few days. Skin discoloration is rare and it can be treated with skin creams. In fact, you can prevent most of the side effects of ClariVein by consulting a reputable board-certified vein doctor in California.
What are the Pros and Cons of ClariVein?
Only involves one small incision
No need for multiple injections
Minimal post-treatment bruising
Immediate results
No downtime
Not suitable for everyone
Only treats large, tortuous varicose veins
Not sure if you're covered?
Try our FREE Health Insurance Coverage Checker by filling out this form: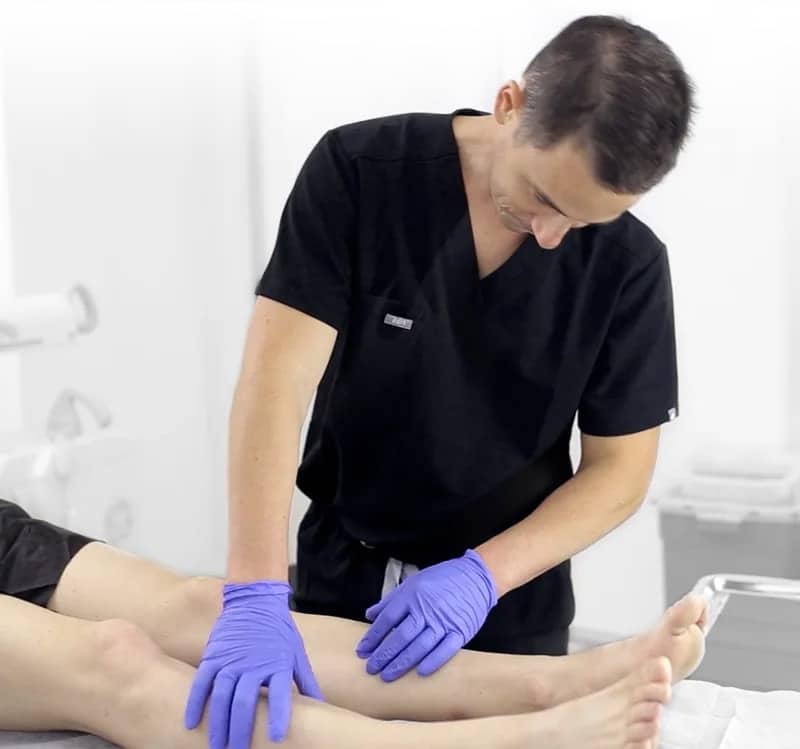 Contact Us
Please talk to our team members for more information on insurance coverage. You can talk to them directly by calling one of our vein centers in California: (858) 800-8772
Book Online
You can schedule an appointment online via our official website. We provide free insurance verification before your appointment.