What is Radiofrequency Ablation?
Radiofrequency ablation is a minimally invasive varicose vein treatment wherein thermal energy is used to collapse the diseased saphenous vein responsible for your vein problems. This procedure treats varicose veins and the underlying chronic venous insufficiency, thereby minimizing the risk of vein disease recurrence. Since it treats vein disease, and not just the superficial symptoms, it's considered to be a medical procedure and covered by most medical insurance plans, including Medicare.
How Does Radiofrequency Ablation Work?
During the radiofrequency ablation procedure, the vein doctor applies local anesthesia on a small part of your leg with the diseased vein. The vein doctor makes a small incision on the skin's surface on the inside of your leg to insert a tube-like device called a catheter. The catheter is driven under ultrasound guidance until it reaches the diseased saphenous vein. Once lodged in place, the vein physician injects tumescent anesthesia to numb the surrounding tissues and insulate them from the thermal energy.
The vein doctor activates the catheter to generate thermal energy. The catheter sends radiofrequency waves into the diseased vein to increase its temperature, making the vein seal shut and get absorbed by the body. The accumulated blood flows freely into healthier leg veins, thereby restoring optimal blood circulation to the heart.
Radiofrequency ablation has a 98% success rate and involves no downtime. Since the procedure concludes within 30 minutes with no downtime, you can resume your daily activities immediately. If you have the symptoms of chronic venous insufficiency, your radiofrequency ablation treatment may be covered by medical insurance.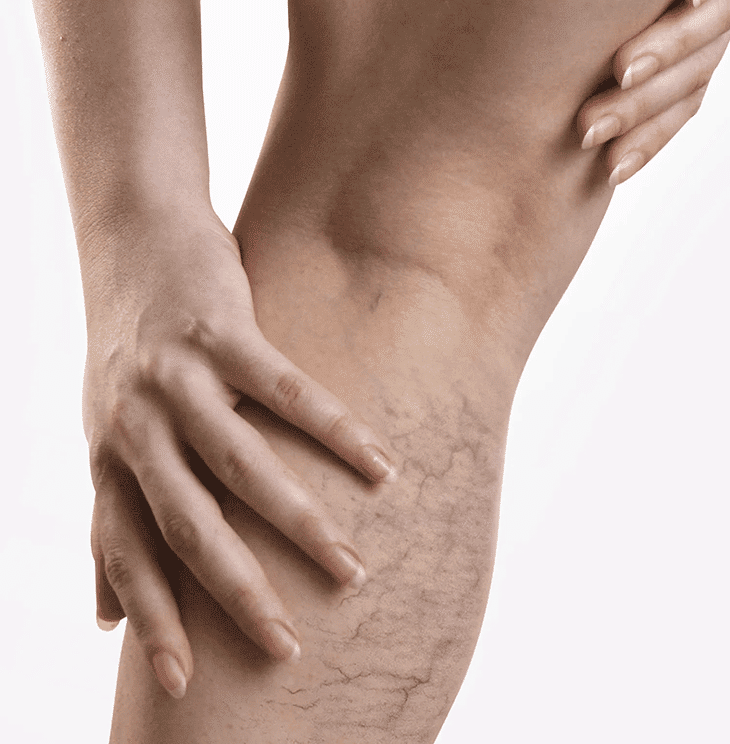 Does Radiofrequency ablation hurt?
Radiofrequency ablation should only be performed by a licensed physician at a state-of-the-art vein center in California. During your first appointment, the vein doctor will examine your leg veins and perform ultrasound diagnostic tests to visualize the blood flow in your leg veins and determine the correct treatment protocol. On the second appointment, the vein doctor will perform radiofrequency ablation by channeling thermal energy into your diseased vein via a catheter. The procedure is painless and comfortable.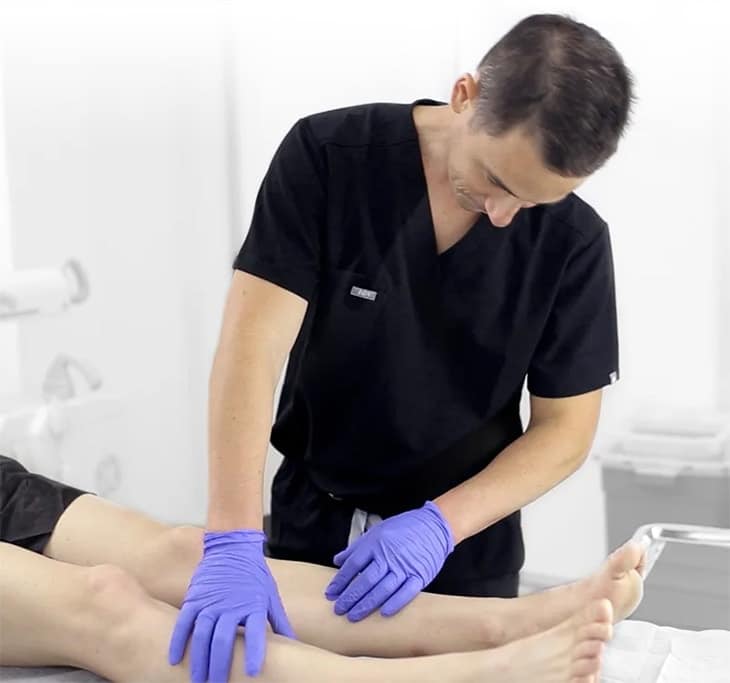 What Happens After Radiofrequency Ablation?
Radiofrequency ablation concludes within 30 to 60 minutes with no post-treatment downtime or recovery period. You may experience mild redness, swelling, and numbness around the treatment areas, but these side effects dissipate quickly. You have to wear an ACE bandage for 24 hours and compression stockings for up to 7 days, but there's no social or professional downtime. In fact, most of our patients seek treatment during their lunch break and resume working immediately after.
Chronic venous insufficiency is a dangerous medical condition that progressively worsens with time, so it must be addressed promptly. Radiofrequency ablation is one of the safest and most effective treatments for varicose veins and vein disease. However, it can still cause some side effects or unwanted complications in the hands of inexperienced vein physicians.
Our vein centers in California are led by Harvard-trained, board-certified, and talented vein doctors. They run advanced vascular imaging tests to visualize the blood flow in your leg veins and curate the ideal vein treatment plan just for you. Our considered approach to vein care allows us to maintain a perfect track record.
If you have varicose veins or other signs and symptoms of vein disease, please schedule an appointment at our vein centers in California.
Not sure if you're covered?
Try our FREE Health Insurance Coverage Checker by filling out this form: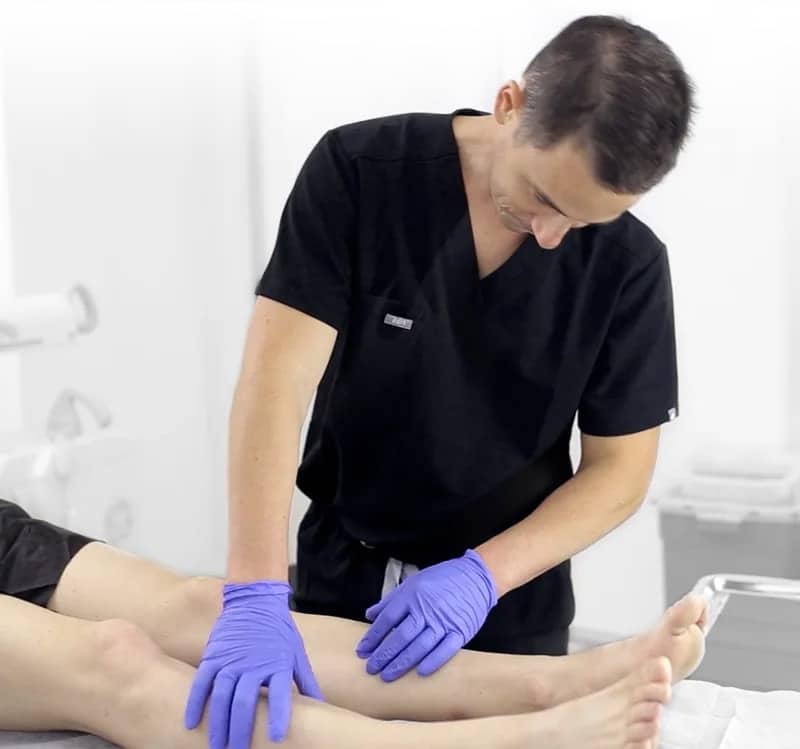 Contact Us
Please talk to our team members for more information on insurance coverage. You can talk to them directly by calling one of our vein centers in California: (858) 800-8772
Book Online
You can schedule an appointment online via our official website. We provide free insurance verification before your appointment.