Vein Center California: San Diego
Call to book an
appointment: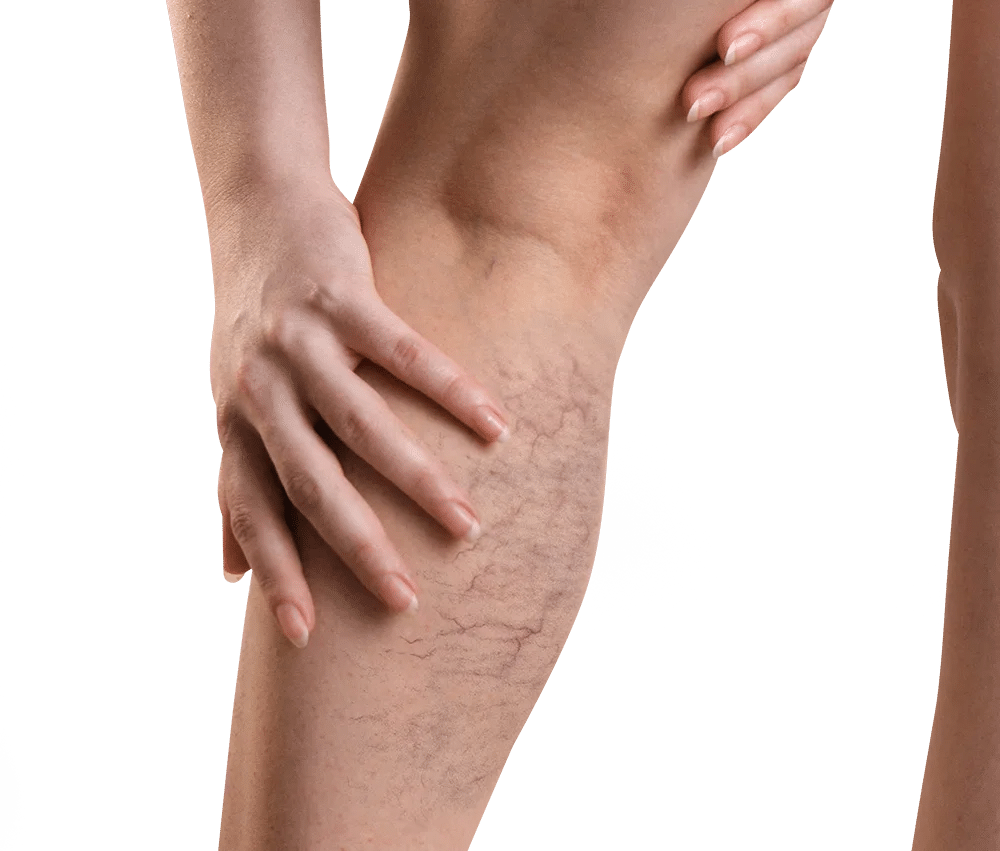 Spider and Varicose Vein Center:
The Best Vein Center in San Diego, CA
Our vein center in San Diego, CA, is widely considered one of the leading medical centers for minimally invasive vein treatments in the country. That's not an empty boast — our vein centers in California have dual accreditation for vascular imaging and vein medicine from the Intersocietal Accreditation Commission (IAC). Our vein center's dual accredited status indicates that we maintain the highest standards of vein care, safety, and equipment.
Our vein center in San Diego specializes in comprehensive and personalized vein treatments. Instead of simply removing the visible spider veins, our vein doctors investigate (and treat) the root cause of your vein problems, such as leg heaviness, restless leg syndrome, throbbing leg veins, leg cramps, varicose veins, leg ulcers, etc. As such, our vein doctors identify and treat the underlying chronic venous insufficiency — the medical condition responsible for most vein problems.
Furthermore, we use minimally invasive vein treatments to address your problems, such as radiofrequency ablation, laser ablation, sclerotherapy, venaseal, and clarivein. These are safe and effective in-office procedures performed under local anesthesia. They conclude within an hour with no downtime or complications, allowing you to resume your daily activities immediately. In fact, our minimally invasive vein treatments are so convenient that most patients seek treatment during their lunch break!
Read About the Best Minimally Invasive Vein Treatments in San Diego Here
8 Reasons to Choose Our Vein Centers in California
Your vein treatment is handled by board-certified and Harvard-trained vein specialists.

We only provide minimally invasive vein treatments for all vein conditions.

We use advanced vascular imaging tests to treat the root cause of your vein problems.

Our state-of-the-art vein centers in CA state are accredited by the IAC.

We maintain a perfect track record and 5-star ratings from all patients.

Our "no surprise billing" policy guarantees complete transparency with costs.

We accept all major insurance plans, including Medicare.

Our state-of-the-art vein centers in California are conveniently located in San Diego and San Jose.
Meet Our Board-Certified Vein Doctors in San Diego, CA
Our spider vein and varicose vein center in San Diego, CA, is led by an exceptional team of board-certified vein doctors, including Dr. Jasmine Koo, Dr. Carly Guthrie, and Dr. Billy Schoenfeld. Our vein doctors have passed numerous rigorous tests and professional milestones to receive formal recognition from the American Board of Venous and Lymphatic Medicine (ABVLM), a gold standard that most vein doctors aspire to. Furthermore, they specialize in the latest vascular imaging techniques and minimally invasive vein treatments, making them uniquely capable of addressing the root cause of your vein problems.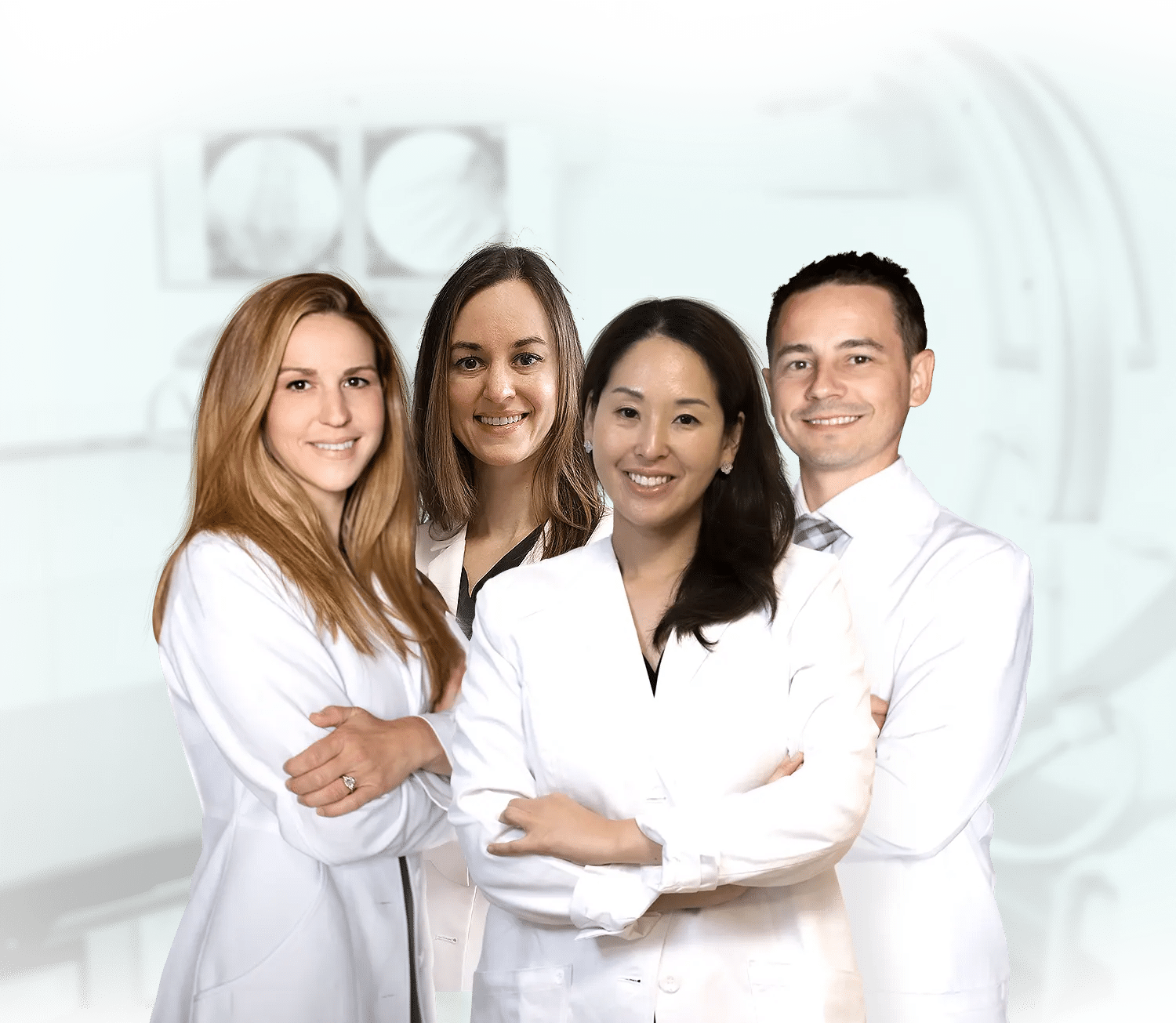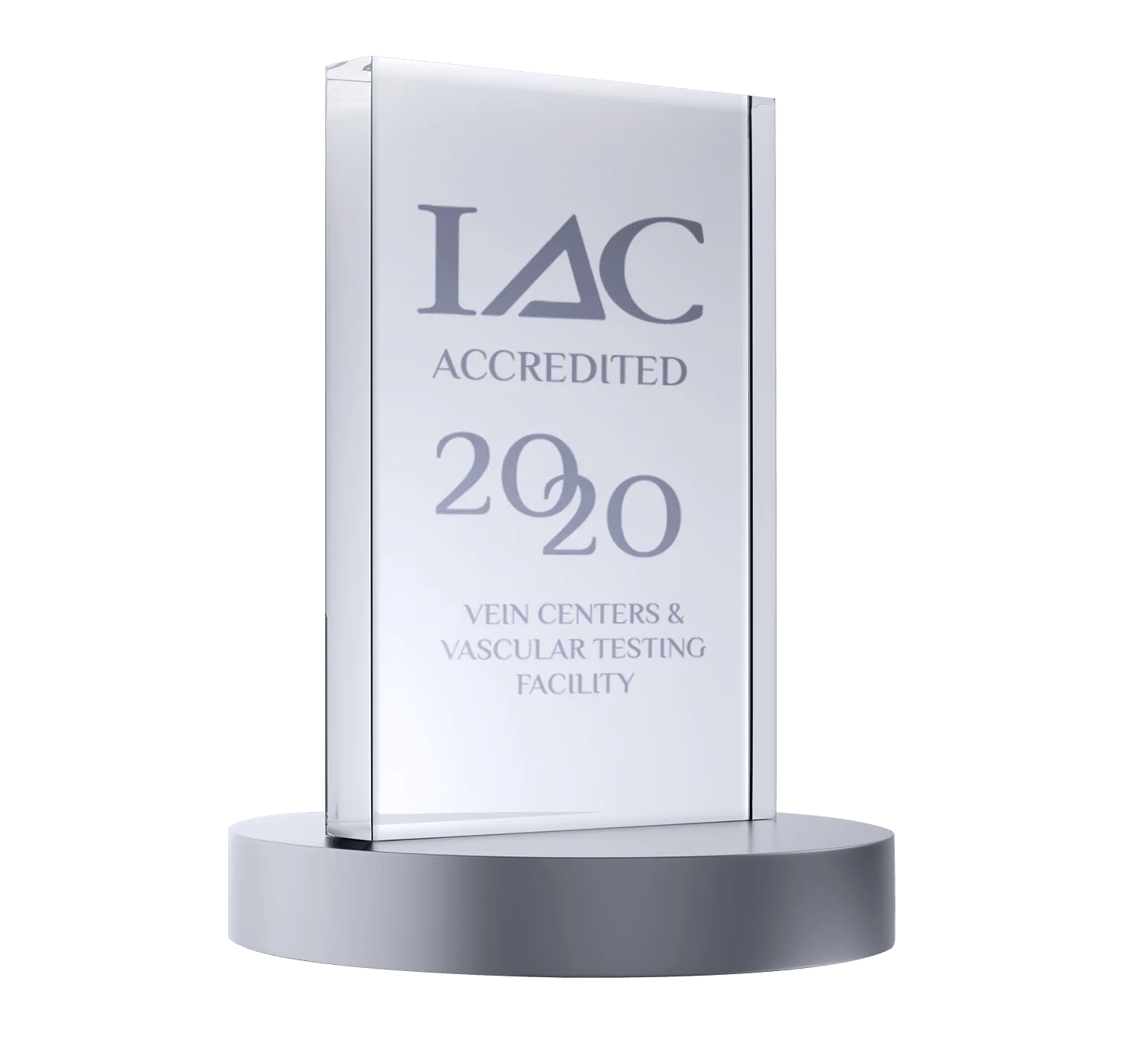 Not sure how to pick where to get treatment for veins?
Make sure you book an appointment at an
IAC Accredited Vascular Testing Center
Non-Surgical Varicose & Spider
Vein Treatments in San Diego, CA
Sclerotherapy
NON-INVASIVE | NON-SURGICAL
Injections of sclerosant into the veins for treating varicose and spider veins.
RF Ablation
NON-INVASIVE | NON-SURGICAL
Safe and effective minimally-invаѕіvе procedure for treating unhealthy veins.
Laser Ablation
NON-INVASIVE | NON-SURGICAL
Is an in-office procedure with local anesthesia to treat vein disease.
ClariVein
NON-INVASIVE | NON-SURGICAL
ClariVein uses a small rоtаtіng саthеtеr mixing mechanical pressure with injection of a sclerosant.  
VenaSeal
NON-INVASIVE | NON-SURGICAL
Also called vein glue, is one of the latest FDA-approved vein treatments for vein diseases.