Do you need to find a varicose vein center near me in San Diego?
If you are searching to find the best varicose vein center near me in San Diego, then you have probably noticed the presence of varicose veins in your legs. So, what are varicose veins and why is it important for you to seek treatment for them as soon as possible?
Varicose veins are enlarged blood vessels which bulge out of the skin and may be dark purple, green, blue or red in appearance. They are visible under the surface of the skin and are often twisted and knotted. Varicose veins develop as a result of underlying vein disease, or venous insufficiency, when certain vein valves in the legs collapse. This leads to inefficient circulation through some of the veins in the legs, causing blood to accumulate.
It is crucial that you locate a good varicose vein center near me in San Diego to treat your underlying vein disease as soon as possible. Venous diseases which are left untreated can result in complications, such as profuse bleeding, skin conditions, Deep Vein Thrombosis, or even an increase in the size and number of varicose veins.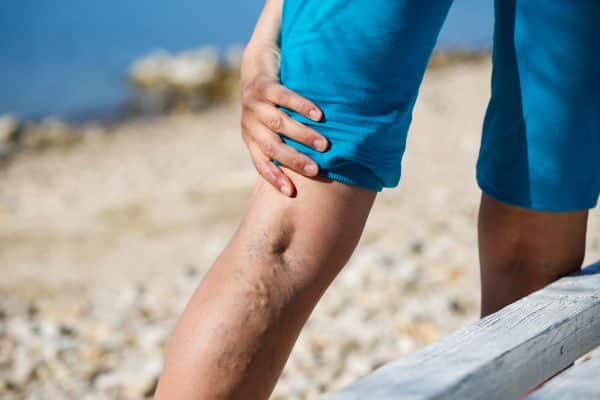 How do you find the best varicose vein center near me in San Diego?
When choosing a top varicose vein center near me in San Diego, you should start by thinking about the following:
Search for a varicose vein treatment clinic near me in San Diego which has highly qualified vein doctors. You will want to find a vein clinic with board certified doctors who have extensive experience in performing minimally invasive vein treatments. Your chosen vein physician should also have experience in using ultrasound techniques to diagnose underlying vein disease.
Have a read through the vein clinic's patient testimonials to find one with a perfect track record and happy patients!
Find a vein treatment center which offers the latest minimally invasive vein treatments instead of surgical options. The vein clinic should also offer the latest, state-of-the-art technology and equipment for your vein care.
Does the varicose vein treatment center have a strong online presence? This can give you a great insight into the standard of the vein clinic in general and offer you an easy way to find out more information about the clinic and its staff.
It is important that you feel comfortable and confident with the doctors treating your varicose veins. Are the staff at the vein treatment clinic friendly and hospitable? Do they listen to your questions and take the time to explain your treatment carefully to you?
You should check that your chosen varicose vein center near me in San Diego will help you to seek insurance coverage for your treatment.
Will your treatment for varicose veins be invasive or painful?
In the past, surgery was the main option for the treatment of varicose veins. Nowadays, minimally invasive technologies provide us with a safer, easier and more effective treatment option. Minimally invasive procedures cause minimal pain and discomfort and patients can resume their normal daily activities either immediately, or very soon after, their treatment.
Finding a varicose vein treatment center near me in San Diego which offers minimally invasive treatments, such as VenaSeal, Varithena, sclerotherapy and radiofrequency ablation, is essential.
So what exactly happens during a minimally invasive vein procedure? During sclerotherapy, a sclerosant is injected into the diseased veins. This chemical irritates the lining of the damaged veins and causes them to adhere together. As the damaged vein is closed, this allows blood to reroute to healthier veins and the closed vein is gradually reabsorbed by the body. Varithena is a specialized, more potent sclerotherapy foam which is injected into the varicose veins to reduce their appearance and improve symptoms. Sclerotherapy is suitable for the treatment of spider veins and varicose veins, for the latter, much larger veins it must be mixed into a foam.
VenaSeal uses a medical adhesive, which is injected into the diseased vein and works within seconds to seal the vein shut. The hardened vein will then be gradually absorbed by the body over time. .
Radiofrequency ablation uses thermal energy, channelled into the diseased vein along a catheter, to destroy a diseased vein. Your vein specialist will numb the treatment area first using a local anaesthetic so that the procedure is painless. The entire treatment process should only take about 15 to 45 minutes and allows you to resume your daily activities the same day.
Endovenous laser ablation is not typically recommended as it causes more discomfort than radiofrequency ablation and VenaSeal.
What can I expect from a varicose vein center near me in San Diego?
When you first attend your chosen varicose vein center, your varicose vein dr will perform a thorough examination of your veins to check for signs of underlying vein disease. They will also take detailed notes of your symptoms and medical history.
Your varicose vein specialist will then use Duplex ultrasound, a combination of Doppler and conventional ultrasound, to obtain images of the veins in your legs and diagnose venous insufficiency.
Once your varicose vein vein doctor has identified your underlying vein disease, they will discuss minimally invasive treatment options with you and work to formulate a tailored treatment plan.
Schedule your appointment at a top varicose vein center near me in San Diego today
Vein Treatment Clinic, located in San Diego, will undoubtedly have shown up in your search for a top varicose vein clinic near me in San Diego. This San Diego vein centre is one of the best vein treatment centers in the area, under the care of highly skilled vein doctors it offers you the latest minimally invasive vein treatments using state-of-the-art technology. It is conveniently located near to Torrey Pines Beach state park and Westfield UTC shopping center.
Schedule your initial varicose vein appointment with Vein Treatment Clinic today.