What should you expect at a Spider Vein Treatment Center near me in San Diego?
If you are looking to get your persistent and bothersome spider veins treated, then you are probably wondering what you can expect when you attend a spider vein treatment center in San Diego.
You must find a reputable vein clinic with highly skilled vein doctors who will diagnose and treat any underlying vein disease which may be causing your spider veins.
Here is a brief overview of what you can expect from your vein treatment appointments at a vein clinic in San Diego:
Initial examination – when you attend the vein clinic for your initial consultation, your vein doctor will perform a thorough physical examination of your legs to look for symptoms of vein disease, including spider veins and varicose veins.
Medical history – Your vein doctor will take detailed notes of your symptoms and medical history so that they can get the full picture of what is happening for you.
Duplex Ultrasound – Next, your spider vein dr will use Duplex ultrasound, a combination of Doppler and conventional ultrasound, to obtain images of the veins within your legs. This will help them to efficiently diagnose any underlying venous disease.
Minimally invasive treatment – After identifying the underlying cause of your vein disease, your vein physician will decide upon a personalized treatment strategy for you, using a minimally invasive treatment method. Minimally invasive vein treatments cause little pain and discomfort, are relatively quick and allow you to resume most of your daily activities immediately after the procedure. The most effective minimally invasive vein procedures include sclerotherapy, radiofrequency ablation, VenaSeal and Varithena. Laser treatment, while minimally invasive, is not typically recommended for the treatment of vein disease as it is a very long process and is significantly more expensive than sclerotherapy. Also, laser vein therapy is generally not covered by medical insurance.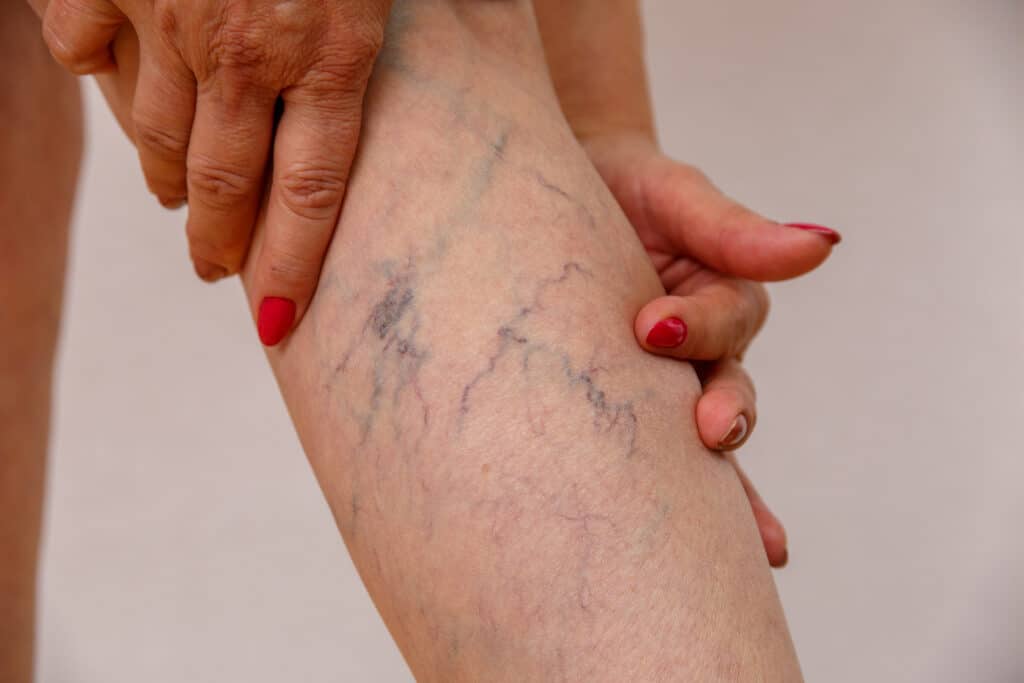 How to find a top Spider Vein Treatment Center near me in San Diego
So, now you have learned a bit more about what to expect from a spider vein treatment center, how do you go about finding a good spider vein center near me in San Diego?
You should consider the following when searching for the best vein clinic for your treatment:
Find a vein clinic which has highly trained and experienced vein doctors. You should be able to find out information about a vein specialist's qualifications and experience on the vein clinic's website. Look for a vein physician who qualified at a highly prestigious institution, such as Harvard Medical School.
Make sure that you choose a clinic with friendly and approachable staff. You should feel confident in their care and relaxed in the presence. The hospitality of the vein clinic's staff can make the difference between a positive vein treatment experience and a negative one.
Look for a spider vein treatment clinic which offers the latest minimally invasive spider vein and varicose vein treatments using state-of-the-art technology and equipment. Minimally invasive procedures are easier on the patient, safer and much more effective than surgical alternatives.
Have a browse through online patient reviews and testimonials for the vein centre and its spider vein doctors. These can provide a very realistic viewpoint of what you can expect from a particular vein clinic.
Ensure that your chosen vein center is able to help you sort out insurance coverage for your vein treatments.
What are some of the symptoms of underlying vein disease?
Signs and symptoms that indicate underlying vein disease include:
The presence of spider veins or varicose veins
Chronic skin changes – you may notice a dark red discolouration of the skin with rusty brown staining. This is due to the breakdown of red blood cells.
Wounds on the leg which are either slow to heal or don't appear to heal at all, these are known as 'venous stasis ulcers'
An aching or heaviness in your legs
Throbbing, itching or burning over your affected veins
Restless legs or worsening leg fatigue
Cramping or 'Charley horses'
Swelling of the feet or ankles
You will probably notice that your symptoms of vein disease get worse in the evening. This is because blood has accumulated in the diseased veins over the course of the day. Exercise will probably ease your symptoms as it helps to improve the flow of blood through your body.
What are some of the risk factors for developing vein disease?
Venous disease is associated with several risk factors, including some that you can control and others that you can not. These risk factors include:
Family history
Gender – females have a higher risk of developing vein disease but both sexes can be affected
Pregnancy
Age
History of DVT
Obesity
Occupations which involve long periods of either sitting or standing
You may have heard that taking the birth control pill or hormone therapy, or even crossing your legs can increase your risk of vein disease. In reality, these factors pose only a slight, theoretical risk.
Schedule your appointment at a Spider Vein Treatment Center near me in San Diego today
Vein Treatment Clinic is a leading vein centre, located in San Diego. Our San Diego vein clinic offers minimally invasive treatments using the very latest, state-of-the-art infrastructure. Vein treatments are carried out by our excellent, board certified and Harvard trained vein doctors, Dr. Carly Guthrie and Dr. Billy Schoenfeld. The Vein Treatment Clinic is located in an idyllic neighbourhood, near to Torrey Pines Beach state park and Westfield UTC shopping center.