How can i find a spider vein clinic near me in SD?
Do you have visible varicose veins and spider veins on your legs? Have you noticed any of the more subtle signs of vein disease, or venous insufficiency, such as heaviness or aching in your legs, leg ulcers, restless legs or frequent leg cramps?
If so, you are probably searching to find a top spider vein clinic near me in SD.
In this article, we will discuss some of the important factors to take into consideration when choosing a spider vein center near me in San Diego and also give an overview of the qualities you should look for in a top vein doctor.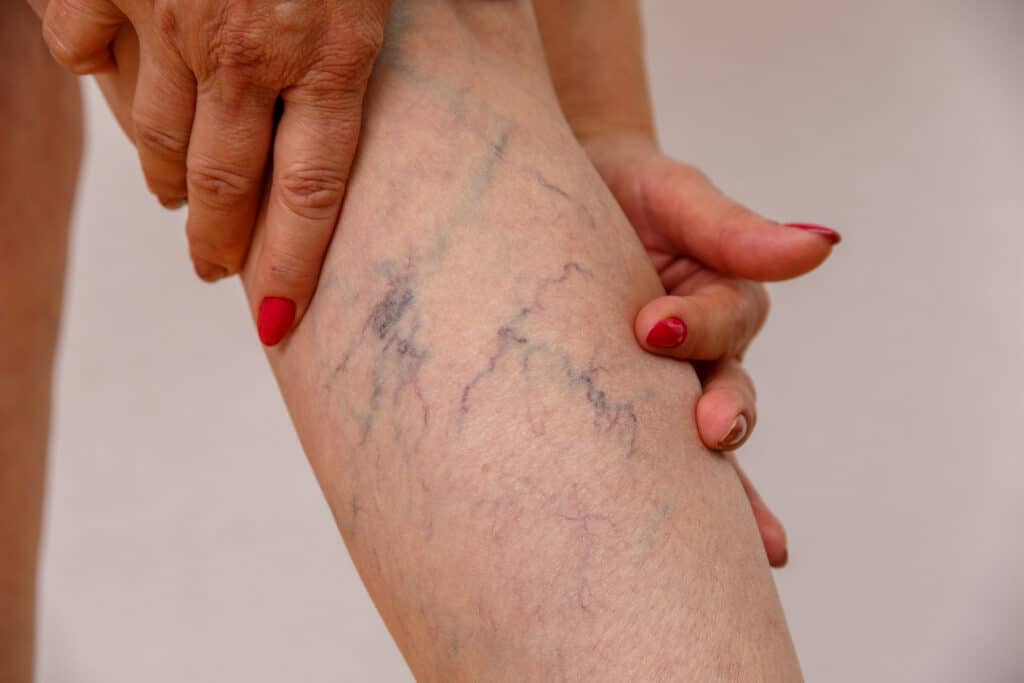 Qualities of a top spider vein treatment clinic near me in San Diego
Before choosing a spider vein treatment center for your vein care needs, it is best to do plenty of research to be sure that you receive the highest standard of treatment. Hop online and find some reviews for various vein clinics and top vein doctors, after all the best way of finding a good vein clinic is to read what previous patients have to say. When looking for these reviews, make sure that you use independent review sites for unbiased reflections. You will also be able to tell a lot about a vein clinic by their online presence and the quality of their online content.
There are certain qualities that you should look for when choosing the best spider vein clinic near me in SD:
A good vein center should provide access to top vein doctors. We will discuss what you should look for in a skilled spider vein dr in more detail below.
Look for a vein center which offers minimally invasive vein treatments, such as radiofrequency ablation, sclerotherapy, ambulatory phlebectomy, VenaSeal and Varithena. These are safer, easier on the patient and more effective than surgical options. Minimally invasive laser treatment, using laser energy to destroy damaged blood vessels over time, is not typically recommended as it is a long process and much more expensive than sclerotherapy.
The best vein clinics will have state-of-the-art infrastructure, with the latest technologies and equipment, such as ClosureFast, VNUS and Clarivein.
Spider veins and varicose veins typically result from underlying vein disease, or venous insufficiency. Understanding the root cause of your spider veins and varicose veins is vital to deciding on the best course of treatment. For this reason, it is crucial to find a spider vein clinic which runs diagnostic tests as standard before embarking on vein treatment.
How can I find a highly skilled vein doctor near me in SD?
During your search, you will probably notice that there are a lot of spider vein doctors available. So, what should you look for when trying to find a highly skilled spider vein or varicose vein doctor for your treatment?
Educational background: When looking at a vein clinic's website, make sure that you read all about their vein doctor's academic background. Did they complete residencies and fellowships at a good medical institution? Did they graduate from a renowned institution, such as Harvard Medical School or another Ivy League Medical School? A vein physician who is board certified shows a high level of commitment to quality patient care and ongoing education.
Experience: The success of your vein treatment will largely depend upon the experience and expertise of your chosen doctor. Find a doctor who has a long history of performing vein procedures with a proven track record.
Demeanor: A good vein doctor should have a patient and friendly demeanour. You should feel confident to ask them any questions you may have and to voice any concerns. They should listen to you carefully and offer information and explanations in an easy to understand manner. A compassionate doctor is essential to ensure that you feel safe and comfortable during your treatment.
Specific training: Given the importance of an accurate diagnosis in the treatment of spider veins and varicose veins, your chosen vein specialist should be experienced in using vascular imaging and Doppler ultrasound to identify underlying vein disease.
What is vein disease and what symptoms does it cause?
Vein disease, or venous insufficiency, is typically the root cause of spider veins and varicose veins. Vein disease occurs when valves in your saphenous veins malfunction, causing blood to flow back down the legs and pool just beneath these faulty valves. Over a period of time, this causes an increase in pressure and leads to the development of visible spider veins and varicose veins.
The symptoms of vein disease can be subtle and progress over time, with many patients mistaking them as part of the normal aging process. Symptoms to look out for include:
Chronic skin changes, for example, a rusty brown staining due to the breakdown of red blood cells
Slow or non-healing wounds, also known as Venous Stasis Ulcers
Leg heaviness or aching
Irritation, itching or burning over the affected veins
Leg cramping
Restless legs
Leg fatigue
Swelling of the feet and ankles
These symptoms will typically be worse in the evening as pooled blood has accumulated throughout the day. Most patients find that exercise eases their symptoms by stimulating their blood circulation.
If you notice any of the signs of vein disease it is important to make an appointment with a top vein doctor as soon as possible to avoid the risk of any further complications.
Schedule an initial consultation with a vein doctor today
Vein Treatment Clinic is one of the best vein clinics located in San Diego. Our San Diego clinic treats all vein-related issues using minimally invasive treatments performed by leading, board-certified spider vein specialists, Dr. Billy Schoenfeld and Dr. Carly Guthrie. We are based in a highly accessible location, near to Torrey Pines Beach state park and the Westfield UTC shopping center.
To find out more information, schedule your appointment today.