Top 10 things to consider when choosing a vein clinic in SD
If you have varicose and spider veins or other signs of underlying vein disease, choosing a suitable vein clinic in SD can be a daunting task. How do you choose the best vein clinic in SD for your varicose vein treatment? In this article, we describe the top 10 things that you should consider when choosing a suitable vein clinic in San Diego.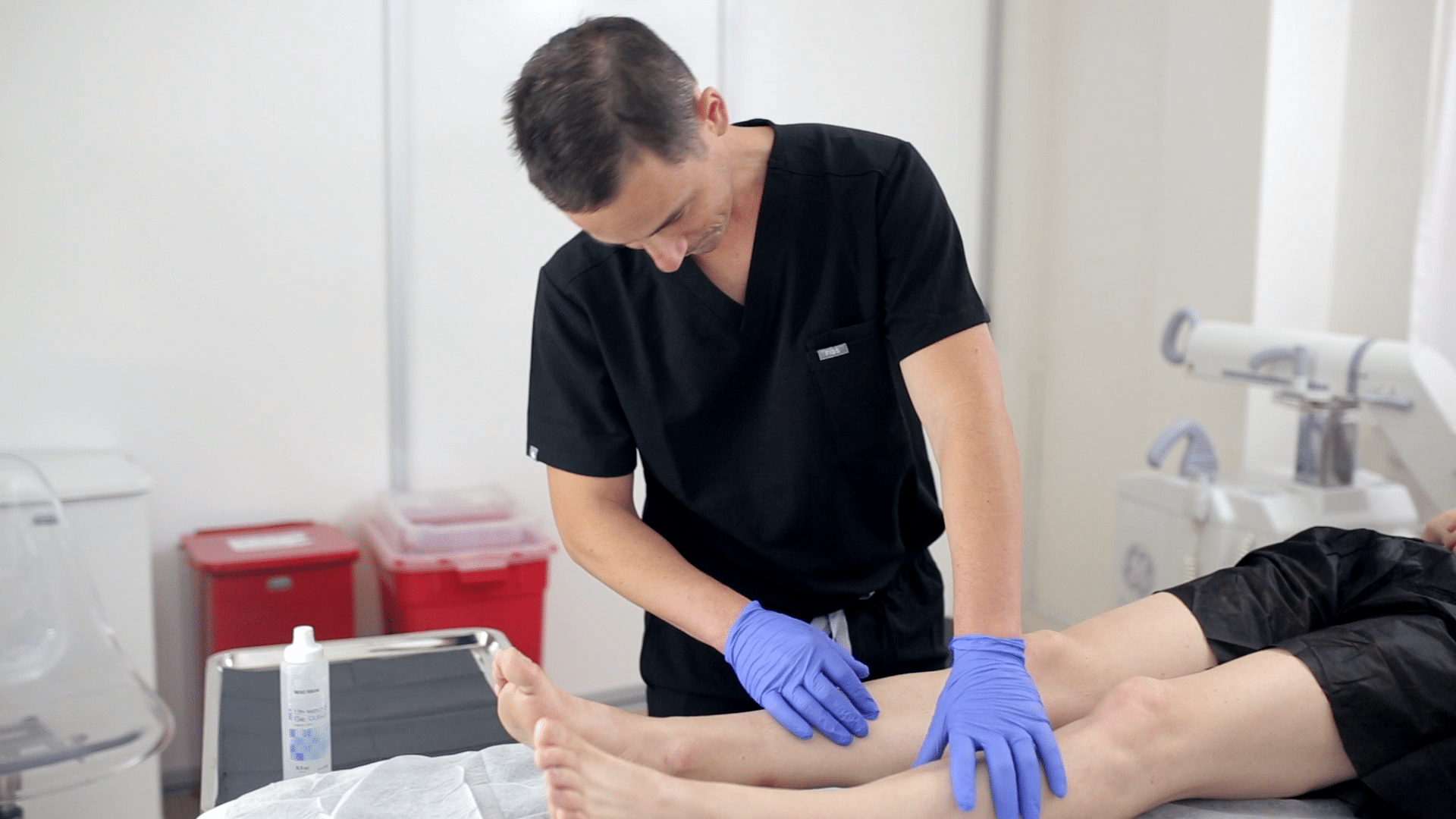 What is the educational background of the vein specialists?
The most important thing to consider when choosing a vein centre, is the quality of the vein specialists that practise there. A top vein clinic will employ highly qualified and skilled vein doctors, called phlebologists. Look for vein doctors that have graduated from Ivy league universities, such as Harvard Medical School. These institutions provide a high level of training and ensure graduates have plenty of practical experience.
Are the vein specialists board-certified?
"Board certified" means that, following their graduation, a vein specialist has undergone many additional years of rigorous training in venous diseases and using minimally invasive techniques to treat them. Board certification confirms that a doctor has met a higher standard and is an expert in their speciality.
Do the vein physicians have plenty of experience treating vein disease?
The experience of your chosen varicose vein doctor plays a major role in the success of your vein treatment. Make sure that your vein dr has many years of experience successfully diagnosing and treating venous diseases. 
Are the presiding vein specialists experienced and skilled with an ultrasound?
The best varicose vein doctors will be highly experienced at using ultrasound imaging techniques to obtain an accurate diagnosis of chronic venous insufficiency. You should check to make sure that your chosen vein physician has received extensive training in the art of vascular imaging.
Does the vein center offer cutting edge treatments?
A good vein clinic in SD should offer you state-of-the-art treatments, which will be safer, more comfortable for you and offer better results.
Are minimally invasive procedures offered?
You should find a vein treatment centre which offers a range of minimally invasive vein procedures, such as radiofrequency ablation, VenaSeal, Varithena and sclerotherapy. These techniques are quicker and easier than surgical procedures and require little, if any, recovery time, allow you to resume your normal daily activities straight away. Avoid vein clinics that recommend endovenous laser therapy (EVLT) as a treatment option. EVLT causes more discomfort than VenaSeal and radiofrequency ablation.
Does the vein clinic have plenty of positive testimonials and reviews from previous patients?
Patient reviews and testimonials can help you to gauge an idea of the standard of care that you can expect to receive at a particular vein clinic. You can usually find patient reviews and testimonials on a vein clinic's own website, as well as using independent, trusted review sites, such as Realself and, of course, Google and Facebook reviews. 
Are the vein clinic's staff friendly and approachable?
You should feel comfortable and relaxed communicating with all of the staff at your chosen vein clinic. It is imperative that you feel able to raise any concerns or ask any questions that you may have. Dealing with friendly and approachable staff will ensure that your vein treatment consultations remain as calm and stress free as possible. 
Does the vein treatment center accept your insurance plan?
As vein treatment is expensive, it is important that you find out whether the vein clinic accepts your insurance plan prior to starting your treatment. Symptomatic vein disease is usually covered by insurance, but if you require cosmetic treatment to remove unsightly surface veins, you will probably have to stump up the cash yourself. 
Does the vein center have a strong online presence?
These days everything is online, and that is usually the first place that we turn to when searching for something. The best vein clinics will have taken the time to build a strong online presence. They will have provided online access to key information, such as a vein doctor's credentials, and presented this in a transparent way.
When should you consult a vein clinic in SD?
You should consult with a vein doctor at a top vein clinic in SD as soon as you notice any of the signs and symptoms of vein disease. These include: varicose veins and spider veins, leg heaviness and aching, restless legs and cramping. It is important to seek early medical attention for vein disease as delaying treatment can result in a number of complications, for example, pain and discomfort, profuse bleeding, skin conditions and deep vein thrombosis.
But don't despair, vein disease is a treatable condition and a simple minimally invasive procedure can relieve you of your symptoms. Your vein doctor will work with you to devise an individual treatment plan to address your specific needs. 
Schedule an initial consultation at a top vein clinic in SD
Vein treatment Clinic San Diego has some of the country's finest board-certified doctors, offering cutting-edge, minimally invasive vein treatments. Our vein specialists, Dr. Billy Schoenfeld and Dr. Jasmine Koo are experts at treating vein disease using innovative techniques and are committed to providing patient-centered care.
Our San Diego-based vein treatment center is highly accessible, located in the idyllic neighborhood of La Jolla, with Torrey Pines Beach state park and Westfield UTC shopping center close by.
To find out more information, schedule a consultation at Vein Treatment Clinic San Diego today.